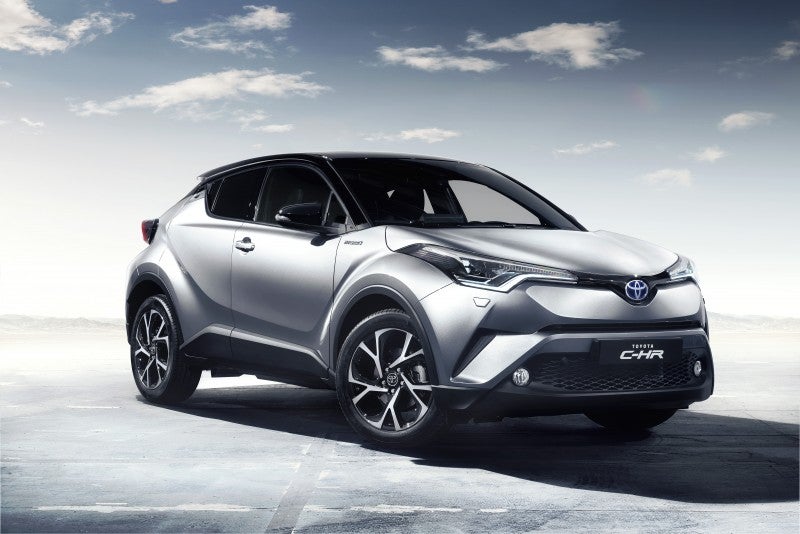 The Toyota C-HR is equipped with an engine range designed to deliver exactly the fluent, engaging driving behaviour its customers are looking for. This is most powerfully expressed by the segment-unique, range-topping, full hybrid version, the intrinsic characteristics of which guarantee a smooth ride.
Fitted with the latest-generation hybrid power plant, the C-HR generates CO2 emissions from as low as 85g/km, a figure unrivalled within its segment. The official combined cycle fuel consumption figure is from 76.3mpg.
The 120bhp (90kW) hybrid powertrain is not only more efficient and lighter than Toyota's previous generation system, but also offers sharper performance. Detailed design changes to the engine have resulted in a thermal efficiency of 40 per cent, world-beating performance for a petrol unit.
Other hybrid system components have been made lighter and smaller, and have been repositioned for improved packaging, contributing to the car's low centre of gravity.
The C-HR is also available with the 1.2-litre turbo petrol engine which debuted in the Auris range last year. Delivering 114bhp (85kW) 185Nm of torque, this unit generates CO2 emissions from 135g/km. MPG figures will be released later. It may be mated to either a six-speed manual gearbox or a Continuously Variable Transmission. CVT versions are available with either front or all-wheel drive.